[0.9.17.1] SpaceGK Modpack v1.0
Hello tankers!
According to numerous requests from readers of our website, we offer read and download from popular modpak SpaceGK for World of Tanks. The mod pack includes only the best modifications that will help you on the battlefield. Download and install the fashion you get: XVM, Artillery Battle Assistant, Damage Panel, Minimap, Color Coded Players Panels etc.
ModPack Features:
Artillery Battle Assistant
Color Coded Players Panels
Damage Done Log
Shtys Damage Panel
Minimap
Custom, Larger 6th Sense Icon
Enemy Spotted Status
Zoom Out Further
Auto-Return Crew to Previous Tank
Tank Sorting Filters
YasenKrasen – Session Stats
Video: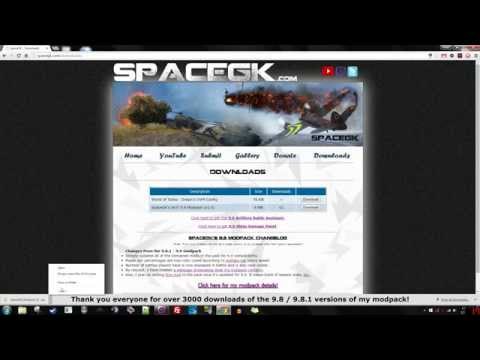 9.17 (v1.3)
Thanks to those of you who emailed me to report bugs. Appearently I missed a nasty one during my testing yesterday.
Fixed getting stuck on "Loading Interface" when opening the research tab.
Fixed some mouse-over events not triggering in the after-battle report window.
Let me know if I missed something else! spacegk@spacegk.com
Changes from the 9.9 – 9.10 modpack (02/09/2015)
The damage panel now uses GambitER's rather than Shtys' version.
Damage bounced off self (and total damage done that battle) is now shown in the top right corner.
The modpack details page will be updated soon.
Changes from v1.1 – v1.2 (22/07/2015)
Added YasenKrasen v1 (session stats only) This allows you to see your overall & per-tank stats for the day from your garage.
How to Install:
Download and unzip.
Folder from the archive placed to the root of the game.
Before installing, ensure that WoT is completely closed and any old mods from previous game versions are completely removed from your client.
Don't forget to activate XVM's statistics on their website if you wish to have them displayed.
Download: